#a2n_werkstatt 2012 presents:
IN SYNCH WORKSHOP: "The structure of major production music libraries. How do they work?"
//SASCHA PETERS and CORINNA POESZUS of the two major production libraries EMI Music Publishing Germany and Universal Publishing Production Music GmbH talk business – TOGETHER! EMI and Universal Music run successful global libraries. Learn from the two professionals what is needed to succeed in this undercover alternative music business.
/////////////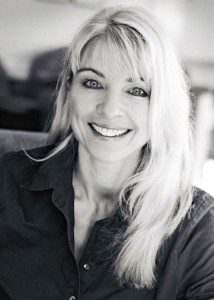 CORINNA C. POESZUS  *1965 war in den vergangenen 27 Jahren in verschiedenen Führungspositionen der Film, TV- und Musikbranche (Polygram Records,  Endemol Entertainment, Zeitsprung Filmproduktion) in den Bereichen Produktionsleitung und -management, Vertrieb, Promotion, Producing und Marketing tätig. 2010 absolvierte sie ihren Dipl. Musikbetriebswirt am International College of Popmusic, London. 
Seit 2000 ist sie General Manager bei Universal Publishing Production Music GmbH mit Sitz in Berlin.  Sie verantwortet diesen Bereich in Deutschland, Österreich und der Schweiz für weltweite Lizenzen.
Ferner übernimmt sie seit 1999 Referenten- und Dozentenaufgaben mit dem Themenschwerpunkt Musikwirtschaft/Urheberrecht u.a. an der DFFB, Die Medienakademie und der Deutschen Buchakademie; desweiteren ist als freie Journalistin online tätig. 
Zudem engagiert sich Corinna C. Poeszus in mehreren Vereinen. Sie ist u.a. Gründermitglied des filmforumPRO.tv in Berlin und seit 2010 im Beirat des Erich-Pommer-Institutes.
_________________________________________________________________________
SASCHA PETERS: 
Juli 2003 – Juli 2007: Sales Manager & Music Consultant bei BMG ZOMBA Production Music / Interworld Musikverlag GmbH
August 2007 – Dezember 2007: Sales Manager & Music Consultant bei Interworld Musikverlag GmbH
Januar 2008 – Juni 2009: Sales Promotion Manager & Music Consultant / Repertoire Manager bei Universal Publishing Production Music GmbH;
Juli 2009 – Juni 2011:  Head of Licensing & Coordination bei Universal Publishing Production Music GmbH;
seit Juli 2011: Senior Sales Manager Broadcast & Corporate GSA & Benelux bei EMI Music Publishing Germany GmbH
/////////////
Title: THE STRUCTURE OF MAJOR PRODUCTION MUSIC LIBRARIES. HOW DO THEY WORK?
Who: SASCHA PETERS & CORINNA POESZUS 
When: THURSDAY, 6 SEPTEMBER 2012, 11:50-13:00UHR
Where: FLÄCHE 3. OG
Track: IN SYNCH
Language: ENGLISH
DER WORKSHOP IST OFFEN FÜR ALLE TEILNEHMER_INNEN DER #a2n_werkstatt. IHR KÖNNT AN INSYNCH@all2gethernow.de SCHREIBEN, UM EUCH EINEN PLATZ ZU SICHERN!
//////////////
#a2n_werkstatt @noisy Musicworld, 6/7 September 2012, Warschauer Straße 70a, Berlin-Friedrichshain
Program Overview // Get Tickets