#a2n_werkstatt presents:
WORKSHOP: "New Technologies for Musicians"
// As an independent artist, there are thousands of technologies and services that can be utilized to enhance your creative process, grow your fan base, and monetize your content.  The goal of this panel is to provide artists and musicians with an overview of the technologies that are available to help them progress their musical careers and to gain a better understanding of which are appropriate for you.  We will look at technologies that can be used during the production process (iMaschine from Native Instruments, Figure from Propellerhead, Tabletop from Retronyms, and of course, Gobbler) to technologies that can be used to help distribute and share music and grow your fan base (SoundCloud, Root Music – Band Page, Tunecore, Beatport, Indaba, etc).  This workshop will provide a broad overview of what's out there, how these technologies work, and how they can help musicians move up the ladder.  We encourage attendees to come with questions and be ready to share examples of services or technologies that have worked for you.
//////////////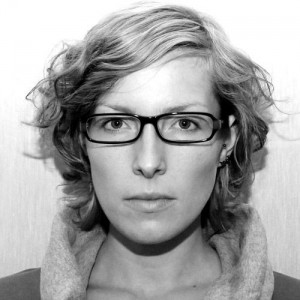 Seit Jahren im Veranstaltungsbereich tätig und ihr halbes Leben auf Konzerten, Festivals und in Clubs unterwegs, entschied sich TESS KNUTH nach ihrem geisteswissenschaftlichen Studium und verschiedenen Jobs im Onlinebereich für's Marketing und stieß im Frühjahr 2012 zum Team des Bookingportals "gigmit".
_________________________________________________________________________
Seit Mitte der Neunziger ist ANDREAS SCHWARZ als Musiker und Veranstalter umtriebig und kennt beide Seiten der Medaille bestens. Auch die 2001 abgeschlossene Ausbildung zum Toningenieur hat sicherlich zu einem noch besseren Verständnis der Branche beigetragen. 2007 initiierte er das schnell zum Insider-Tipp avancierende la pampa Festival als Projektleiter und Head of Booking und arbeitet nun seit Frühjahr 2012 an der Umsetzung zukunftsweisender Konzepte beim Online-Veranstaltungs-Marktplatz "gigmit".
_________________________________________________________________________
TAAN "DRAGONMAN" NEWJAM is a German-Asian multi-instrumentalist and songwriter/producer/DJ who lives and works in Berlin. Most notably, Taan was nominated for a Latin Grammy in 2004 by The Recording Academy USA for the song "Lipstick" by Alejandra Guzman (BMG) which he co-wrote with Desmond Child (Kiss, Bon Jovi, Ricky Martin). He also successfully wrote for, produced and remixed American and European superstars such as: B2K & P.Diddy, Omarion, Britney Spears & Madonna, Bow Wow, Lil Jon Feat. Usher & Ludacris, Dante Thomas, Beenieman, Nina Sky, Sarah Connor, Sugababes, Paul Cless etc… After having lived and worked as a songwriter/producer in cities like Stuttgart, Vancouver, Hamburg, he settled in Berlin and operates his new production company DME-DragonMan Entertainment Ltd. which features himself and other artists/producers such as Jiggy Joint, Denis The Menace and Chopstick who are all acclaimed in the urban electronic music world. TAAN also recently composed music for Brands such as McDonalds, Ikea, Adidas, Bacardi, Vodafone etc. and his music was used in various TV-Shows around the world.
Currently TAAN is developing a new Dance/Electro-Label called Urbasian Music with some friends in Berlin and also released his debut album ACTIONDISCO, a mixture of Hip-Hop, Disco and House.
Being a true cosmopolitan Taan can be found travelling,  DJing and producing all over the planet…
"If u need a NEW JAM, call TAAN!!!!"
//////////////
Title: NEW TECHNOLOGIES FOR MUSICIANS
Who: MIKE GITIG, TESS KNUTH, ANDREAS SCHWARZ, TAAN "DRAGONMAN" NEWJAM
When: THURSDAY, 6 SEPTEMBER 2012, 11:00 – 13:00UHR
Where: FLÄCHE 1. OG
Track: WORKSHOPS
Language: ENGLISH
//////////////
#a2n_werkstatt @noisy Musicworld, 6/7 September 2012, Warschauer Straße 70a, Berlin-Friedrichshain